Congratulations to LA's Next Mayor, Eric Garcetti!
Angelenos Against Gridlock congratulates Eric Garcetti on being elected the next Mayor of Los Angeles. We look forward to working with the Garcetti administration in helping move forward Los Angeles towards its full potential.
Thoughts on the "Orange Crush" →
Zev Yaroslavsky's blog has a great story about the crushing crowds on the Orange Line. Click the headline above to read the story. If we might add some reactions: It's a real reminder of the limitations of BRT and of non-grade separated transit lines. Los Angeles tries to get away with bus rapid transit lines, and lower capacity, sometimes non-grade separated light rail (think of...
Recent Press Highlights: Good Morning America,...
We could not be more thrilled with the interest around the city, nation, and even the world in our Faster 405 Campaign, supported by Elon Musk. For the latest press highlights from Good Morning America, Bloomberg, the UK Telegraph, TechCrunch, and more, visit our Faster405.com site.
Like What You've Read in the Press? Donate, and...
Given the scale of Los Angeles' infamous gridlock challenges, and the need to fight for both short-term and long-term solutions, there's so much to do. Like what you've read in the press this week? Donate to support our efforts. Thanks!
We Need More Metro Rail Construction -- Not Less
Some are asking what the 405 delays mean for future Metro construction. Do the 405 highway delays mean we shouldn't support future Metro subway construction? Absolutely not. We're as strong as ever in our belief that the solution for LA's mobility crisis is a fully built-out rail system. That requires much more Metro rail construction, not scaling back. Can lessons be learned...
Final Hours to Vote for AAG in the LA2050...
Cast your vote for more transit before it's too late! Have you voted for Angelenos Against Gridlock yet in the LA2050 Challenge? If not, the deadline is fast approaching (Wed, noon). Click here to vote (or to learn more) now! (Use Google Chrome or Mozilla Firefox if you have trouble, and be sure to click the email confirmation link after you vote.) We need your vote to succeed —...
Jerry Brown slams slow pace in CA
Governor Jerry brown spoke to reporters today traveling on his delegation to China, bemoaning the slow pace of progress in California, versus the incredible pace of construction in China. "We sit around and mope. And process. And navel gaze," said the governor about the political environment back home. "And the rest of the world is moving at mach speed. So when we go back,...
Press Release: Vote for in the LA2050 Challenge to...
  FOR IMMEDIATE RELEASE Contact: David Murphy, President, Angelenos Against Gridlock dmurphy@endinggridlock.org Vote in the LA2050 Challenge for Angelenos Against Gridlock's Ambitious Bid to Dramatically Transform LA with World-Class Transportation & Housing Options It's Time for LA to Join Tokyo, London, Paris, NYC, and others with World-Class Subway...
LA Deserves a World Class Subway & Commuter Rail...
  Vote in the LA2050 Challenge from the Goldhirsh Foundation & GOOD, and we could receive one of ten $100,000 grants. Our ambitious project proposal calls for a completely transformed Los Angeles region, with a fully-built-out Metro subway and Metrolink commuter rail system. But we can't do it without your help: click here to learn more and to cast your vote right now!          ...
CEQA, the Expo Line, and High Speed Rail →
The California Economic Summit website has a roundup of some effects of CEQA on important rail projects for LA & the California (and we quote): Transit lines in Los Angeles: The CEQA Working Group released another case study this week featuring how CEQA has been used to stop the building of a transit line that will relieve congestion on a major Los Angeles freeway. A neighborhood group has...
Great LA Times Op-Ed on L.A.'s Deficit of Civic... →
This Los Angeles Times op-ed by Harold Meyerson addresses an important deeper issue that speaks to one of the reasons we're in the gridlocked mess we are in Los Angeles. Here at Angelenos Against Gridlock we've seen what we'd term a pretty big failure by those you might expect to be civic elites to actually be involved in the local issues around them. And our cities and region...
Air // Rail 2013 Conference: April 16-17 in Salt...
With all of the questions about whether the future LAX airport rail connections will be done right, it's worth noting that the International Air Rail Organisation is hosting its 21st conference next month. We certainly hope Metro & LAX leaders will be well represented among the attendance, to be reminded how things are done right in other cities around the world. Air//Rail 2013...
AAG Commends Metro for Launching Bike Safety...
Angelenos Against Gridlock is thrilled Metro is launching a bike safety campaign. You can read more about it here. Let's face it: the state of bike safety in Los Angeles County has been pretty abysmal. "I've been hit and had my bike 'totaled' multiple times," said David Murphy, President of Angelenos Against Gridlock. "I feel lucky to be alive. Bike...
Don't Miss Our Updates at Faster405.com, too! →
Have you visited our Faster 405 Campaign website lately? Be sure to check Faster405.com frequently for our updates about the latest on the delays on the 405 construction project.
Link: California Bike Coalition Sets Ambitious... →
(Click the headline to read more on Streetsblog LA.)
Don't Dismiss the Merits of Connecting the 710 →
The Alternatives Analysis for the 710 has been released, and while we're all for greater transit connections all across the region, we also think it's a damn shame the 710 is cut off from itself so abruptly. Despite the controversy  finishing the connection deserves consideration.
Google's New $1bn London HQ at Kings Cross/St...
Looks like Google UK workers will have better mobility than those at Google's US headquarters and other California offices — at least until California builds its own high-speed rail system. The Verge reports that Google is investing £650 million ($1.04 billion) in a new UK headquarters adjacent to London's Kings Cross/St Pancras International station, home not only to London...
Lessons for LA Union Station From NYC →
1 tag
World Class Cities Have Rail DIRECTLY Under...
Yonah Freemark writes on  The Transport Politic: The fundamental difficulty is that the airport authority — Los Angeles World Airports (LAWA) — seems awfully reluctant to allow trains into the main terminal area.  While Metro's spring proposals suggest a light rail loop, an elevated line, or an underground tunnel directly adjacent to the central areas of the nine-terminal complex, the...
1 tag
2013 Metro Board Meeting Schedule Available
It's not yet on the Metro website, but for you, dear reader, we have obtained the 2013 Metro Board meeting schedule, for your calendar planning pleasure. Click the full screen icon or click download below:
1 tag
"Last year…70 cyclists in the seven-county Southern California region died..."
– LA Times: bike, truck fatalities rise. Unacceptable — we must do more in SoCal to improve safety for Angelenos on two wheels.
We Salute Santa Monica
We at Angelenos Against Gridlock are pleased recently to have moved into office space in the heart of downtown Santa Monica. And we couldn't be more excited about all the good work going on here to make the city bike, pedestrian, and transit-friendly. The rest of LA County can learn a lot from this beautiful city by the sea. The city is even installing wi-fi on major commuter routes —...
"As bridges fall, subway riders are stranded and flight delays pile up, the cost..."
– New York Times editorial on the need for infrastructure investment, entitled "The Cracks in the Nation's Foundation"
PDF Link: Building Infrastructure Quickly -- Tools... →
(Via Metro Library's Transportation Headlines.)
2 tags
Listen to Angelenos Against Gridlock Staff on...
The segment, on our Faster 405 Campaign, is at the start of the show, right after the introduction by Warren Olney. Jump to the 1:00 minute mark. Click here to listen to the show at KCRW.com: Click here to download the podcast via iTunes:   Click here to download the MP3:
1 tag
Last Week in Review: AAG Featured in LABJ, Daily...
Don't miss last week's news coverage of our Faster 405 campaign — check out the media highlights at our faster405.com site. We were featured in the Daily News, LA Observed, LA Biz Observed, on KFI, and our op-ed ran in the LA Business Journal. 
2 tags
"Dear Mr President … You've got to give your rail initiative another bash...."
– Tyler Brûlé, Financial Times columnist and editor of Monocle, calling for Obama to redouble his high-speed rail efforts
KCAL9 / CBS2 Covers Angelenos Against Gridlock's...
KCAL9 / CBS2 covered the Faster 405 Campaign tonight in a segment from Westwood featuring an interview with Angelenos Against Gridlock's President, David Murphy. For more information about Angelenos Against Gridlock's efforts relating to the 405 construction project, check out www.faster405.com
1 tag
Announcing the Launch of Faster405.com
After behind-the-scenes private meetings in past months, here at Angelenos Against Gridlock we are pleased to publicly launch the Faster 405 campaign today, at Faster405.com.  View our press release: AAG Launches Faster 405 Campaign at Faster405.com (click the link or press the full screen button (at bottom right of the embedded file) to read full size). Thanks for visiting, and please...
1 tag
Angelenos Against Gridlock Urges Utility Companies...
With the incredible number of people who travel on the 405 (the nation's busiest and most congested freeway) daily, every day counts when looking at how soon the ongoing Sepulveda Pass Improvements Project can be completed. That's why we're calling on utility companies, cooperating agencies, and other outside parties to do everything possible to avoid being bottlenecks in the...
Hammer Museum to Host Lecture on Making Transit...
The Hammer Museum in Westwood is hosting a lecture on Oct 25 at 7:30 pm by Metro creative director Michael Lejeune on his work to make public transportation cool. Details here. It's a daunting task in a region as car-crazy as Los Angeles. But by applying a bold design strategy to the work of the nation's third largest transit agency, Metro's 20-person in-house studio team is moving the...
Update on Review of the TAP Program →
Today, Metro's Executive Management Committee is set to receive an Inspector General update on the review of the problem-plagued TAP program. Click here for the report.
1 tag
Safety First →
Our heartfelt thoughts and prayers go out to the family, friends, and colleagues of Adolfo Figueroa, the construction worker killed last week on the Sepulveda Pass project. 
2 tags
The Future of LAX: Interview with LAWA's Gina...
The Planning Report, the excellent publication covering local land use issues, has an insightful interview with Los Angeles World Airports Executive Director Gina Marie Lindsey. Of great interest are the questions & answers relating to rail connections, and the slowness of planning under the CEQA system: Metropolitan LA is building-out ground transit across the region. Is LAX planning the...
Sunset Boulevard / I-405 Bridge Reopens! →
1 tag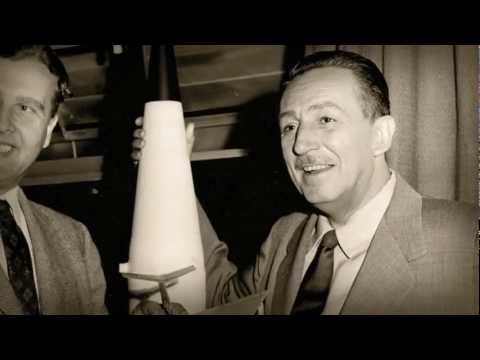 Bike Repair Racks & Other Ways to Make SoCal More... →
Lately, thanks to years of hard work by groups like the Los Angeles County Bicycle Coalition and an increasing cadre of bike-friendly elected officials and staffers, it seems like SoCal is edging towards being a more bike-friendly place. But there's still much to be done as we work towards this extremely important goal. Read our roundup of several ideas to make SoCal more bike friendly in this...