Angelenos Against Gridlock
Jan 23
Don't Dismiss the Merits of Connecting the 710 -
The Alternatives Analysis for the 710 has been released, and while we're all for greater transit connections all across the region, we also think it's a damn shame the 710 is cut off from itself so abruptly. Despite the controversy  finishing the connection deserves consideration.
Jan 18
Sweet gridlock relief in sight: Expo Line Phase 2 progress visible at Cloverfield.
Google's New $1bn London HQ at Kings Cross/St Pancras Shows the Potential if LA Revamps Union Station
Looks like Google UK workers will have better mobility than those at Google's US headquarters and other California offices — at least until California builds its own high-speed rail system. The Verge reports that Google is investing £650 million ($1.04 billion) in a new UK headquarters adjacent to London's Kings Cross/St Pancras International station, home not only to London Underground (subway) and commuter rail, but also Eurostar high-speed trains to Paris.
For an overview of St Pancras, see their website & see Wikipedia, then imagine having amenities like gastropubs, a mini supermarket, wine bars, and more at LA Union Station.
A few years ago, Kings Cross/St Pancras was renovated from a "national disgrace" (as one paper put it) into a beautiful new destination and hub (pictured) that has been transforming the neighborhood as well. The changes not only made it a beautiful shopping destination, but  added Eurostar trains (the high speed trains to Paris and the European continent), which were moved from a different station. The resulting efforts to redevelop the neighborhood have definitely paid off, as Google's announcement shows. (It's hardly a surprise — look at Tokyo Station (home of local and high speed rail), with its Four Seasons Hotel and multiple shopping malls, as another example of how great things could be with a revamped Union Station in LA, too.
Imagine what we can do in Los Angeles with the renovation of Union Station and the addition of high speed rail. One day, that part of downtown could be like these areas of London and Tokyo (while preserving the heritage of Olvera St. and Chinatown) — not just a place for homeless encampments, industrial and storage lots, and other missed opportunities to take advantage of Union Station's status as a major hub.
Above: Tokyo Station, with Four Seasons Hotel
Jan 16
Lessons for LA Union Station From NYC
Jan 07
In Los Angeles, sometimes bicycle riders don't get the respect they — ahem, we — deserve, given LA's strong car culture. The fact is, around the world, the two wheel lifestyle attracts elites and people from all walks of life, from former President George W. Bush, to the fashionable women of Paris captured in former Los Angeles District Attorney Gil Garcetti's book, Paris: Women & Bicycles. And another world elite globetrotter, Michael Lyon, a consultant and former executive with Space Adventures (and a former boss of mine) has a new book perfect for Angelenos traveling overseas to experience countries that know how to be bike-friendly: check out his new book, Cycling Along Europe's Rivers: Bicycle Touring Made Easy and Affordable.
Dec 21
World Class Cities Have Rail DIRECTLY Under Airport Terminals. What's the Hesitation, LAWA?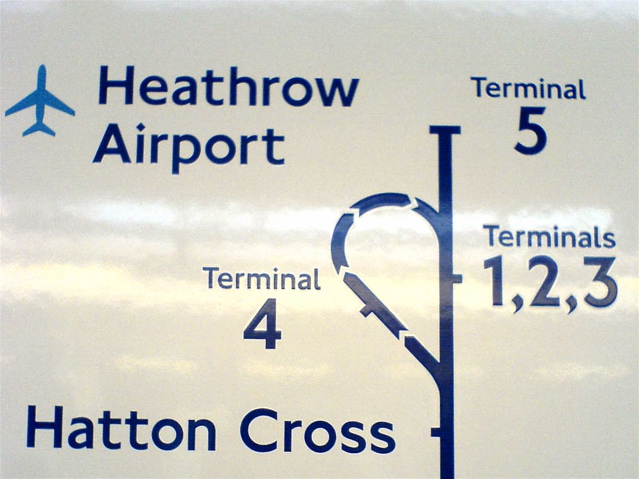 Yonah Freemark writes on  The Transport Politic:
The fundamental difficulty is that the airport authority — Los Angeles World Airports (LAWA) — seems awfully reluctant to allow trains into the main terminal area. 

While Metro's spring proposals suggest a light rail loop, an elevated line, or an underground tunnel directly adjacent to the central areas of the nine-terminal complex, the closest LAWA is willing to come is an "on-airport" station at the far eastern edge of the terminals area….
Meanwhile, say, at London Heathrow Airport, there is not one, but TWO rail lines accessible DIRECTLY under the terminals. Just take the elevator down to the basement from the newer terminals (or take hallways to a central station from the older terminals), and choose from the normal subway (the Tube) or the fast Heathrow Express (which, for a premium price, gets you to central London in 15 minutes, and departs every fifteen minutes). 
Dec 20
2013 Metro Board Meeting Schedule Available
It's not yet on the Metro website, but for you, dear reader, we have obtained the 2013 Metro Board meeting schedule, for your calendar planning pleasure. Click the full screen icon or click download below:
Dec 17
Progress on the Expo line Phase 2. We can't wait for the line to open!
Dec 11
"Last year…70 cyclists in the seven-county Southern California region died in various road mishaps. That is up from the 49 in the previous year." — LA Times: bike, truck fatalities rise. Unacceptable — we must do more in SoCal to improve safety for Angelenos on two wheels.
We Salute Santa Monica
We at Angelenos Against Gridlock are pleased recently to have moved into office space in the heart of downtown Santa Monica. And we couldn't be more excited about all the good work going on here to make the city bike, pedestrian, and transit-friendly. The rest of LA County can learn a lot from this beautiful city by the sea.
The city is even installing wi-fi on major commuter routes — Wilshire, Santa Monica, Pico, and Lincoln — "making it easier to connect to the 'Net while riding the Big Blue Bus"  as a city newsletter notes. Awesome. (Now if only Metro would stop studying the idea of installing wi-fi on Metro rail, and do something about it. Come on!)